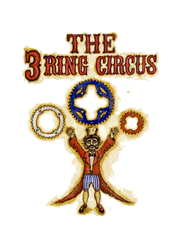 Conditions were perfect in Wingello State Forest with the trails in great condition for the 50km of racing combining the Blue Ring (6km), Red Ring (25km) and Yellow Ring (19km).
A helicopter evacuation was required for an injured rider. The frst rider to the injured rider was a nurse and 2 others soon after were Doctor's (including one a Emergency Retrieval Specialist!).
The route was a 50km circuit which took in three loops of the MTB trails in Wingello State Forest – Granny Gear (blue ring), Big Dog (red ring) and Spinner (yellow ring).
The Blue Ring was 6km of fast, mostly flat fire trail.
Next was the Red Ring, 25km long and traversing several gullies, with one or two climbs including "The Wall" and 13km of sweet, flowing single track.
Lastly, the 19km Spinner took riders through some deep gullies and steady climbs, through mixed forests and open farmland.
In total, there were 810 riders, 651 soloists, 58 DNFs and 90 did not make it to the start.
Overall
Cat
Plate
Name
Blue Ring
Red Ring
Yellow Ring
Result
1
1
75
Brent Miller
12:00.5 4
1:03:34.8 1
41:20.2 2
1:56:55.5

---

138
23
73
Jeeten Jinabhai
14:53.0 24
1:23:08.7 30
58:45.4 22
2:36:47.1
139
24
74
Trent Renshaw
14:55.8 25
1:23:51.3 32
58:01.2 21
2:36:48.3

---

662 – Total finishers