Posts Tagged Bungonia
Cold, wet and windy. Not the greatest start to this year's Goulburn Grand Prix Cycle Challenge. With conditions improving to become cool and calm at the Windellama turn for a fast albeit muddy return through Bungonia.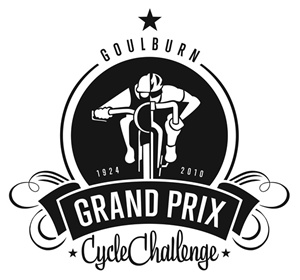 An 85km loop, following the historic first Australian Motorcycle Grand Prix circuit of 1924.
Starting at Carr Confoy Park the ride rolls out through open farmlands of the Gundary Plain. Nice flat terrain to spin the legs over and warm up.
Just past the Goulburn Airport is the first climb and the first attack from some of the more competitive cyclists. Not overly difficult but enough to get the heart pumping!
Just over the hill and past the pine tree windbreaks, the warning from locals is to watch out for swooping magpies!
Past the Quialigo turnoff is the second testing climb up to the "cutting". After the crest, it's downhill and past the beautiful Windellema Public School.
At the 35km point you've arrived Windellama. Here you make a left turn, the only turn on the course and continue out past the markets on at the local hall.
Between Windellema and Bungonia the ride becomes more undulating but greater tree cover offers some shelter.
Jacqua Creek is at the 50km mark. After you cross the creek there is a challenging 5km climb to Lumley Road then into the historic village of Bungonia.
The village has a couple of historic churches, old police station and a public school. It's also an opportunity to hop off the bike, stretch the legs and back, refill your bidons and have something to eat at the community hall.
From Bungonia the road tilts upwards and the bushland closes, making this one of the prettiest sections of the ride.
The next 13 kms is a series of 3 testing climbs to the top of Mountain Ash. This is where all your training and hill repeats will come in handy!
Mountain Ash is the highest point on the Grand Prix loop. From the top of Mountain Ash it is all downhill back to the Gundary Plain and back into Carr Confoy Park for your free drink and BBQ lunch.
Ride time 2:40.
Avg. speed 32.05 kmh. Max. 53.41 kmh
Avg. cadence 95 rpm. Max. 121 rpm
Temperature was a cool 10.4'C with a top of 22.7'C.
Total climb 874 m. Uphill distance 26.31 km. Climb time 1:04.
Avg. climb speed 24.59 kmh. Avg. incline 3%. Max 7%.