Archive for category Running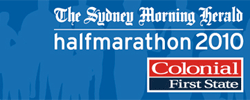 A great day and great running. Access to the start line from in front to join the faster seeded runners was lost due to toilet queues. This meant starting with the 5+ min/km runners.
Much valuable time was lost in the first 5km to a barrage of slower runners and trying to get ahead. The wall of people began to dissipate around the Hyatt which saw the return to 3'30" / km.
The ability to keep track of pace was lost when the radio field from the timing mat on Art Gallery Rd caused the foot pod to unpair from my t3c.
Only determination and the desire not to be overtaken pushed me through lap 2. A second round of the Argyle Cut and Hunter St definitely took a toll on pace.
Bib #
Name
Category
Net Time
Net Place
Cat Place
00016
DENT, Martin
M30-34
1:04:28
#1
#1

---

09769
RENSHAW, Trent
M25-29
1:29:05
#493
#80
09770
JINABHAI, Jeeten
M25-29
1:36:51
#1284
#197
03669
DUDER, Shirley
F45-49
2:13:30
#7637
#168

---

8,733 – Total finishers
07:00 – Wake up, sip a cup of warm water and down an Up'n'Go Energize
07:15 – Warm shower and stretch
07:45 – Arrive Stuart Park, warm up with a light jog to Belmore Basin and back
08:30 – Commence run
09:10 – Arrive Bulli, refuel with GU Roctane
09:55 – Return to Stuart Park, rehydrate with Gatorade Orange Ice
10:00 – Breakfast @ Diggies (North Beach)
Run data
View the course: http://www.mapmyrun.com/run/australia/wollongong-north/962127245534953144
Duration: 1 hr 24 mins
Avg. HR: 171 bpm
HR peak: 178 bpm
Energy: 1080 kcal
HR @ Anaerobic Threshold: 57 mins
HR @ VO2 Max (Red Line): 25 mins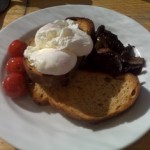 Avg. Speed: 4'20 / km
Max. Speed: 3'10 / km
Comments
Hopes of a sub 80 minute time were lost as a tight left hamstring and right hip flared up right from the start. But I was there to run, and no amount of pain was going to stop me… And it was worth it for the breakfast!